Backpacking 101
How to backpack like a (Leadership Program graduate) pro
Interested in setting off on a multi-day backpacking trip, but just aren't sure where to start? The thirteen young adults who joined the Outdoor Outreach Leadership Program this summer were recently in your shoes. Having never done more than a day hike, these teens had 8 weeks to get ready for a five-day backpacking trip in the Inyo National Forest. Here are some tips they shared that will help get you started on your very first backpacking trip.

1. Familiarize yourself with Leave No Trace principles
Before heading out into the wilderness, it's important to familiarize yourself with the seven Leave No Trace principles. These 7 principles are essential in preserving and respecting the environments we play and learn in. It's crucial to be aware of your surroundings and base your sustainability plan off of the area in which you'll be going (because certain rules and restrictions might not be the same in the desert as they are in the mountains).

To kick off this summer's Leadership Program, students went through an extensive environmental stewardship component of the program, which covered each of the 7 Leave No Trace principles. As with all of our programs, the trip included a site cleanup!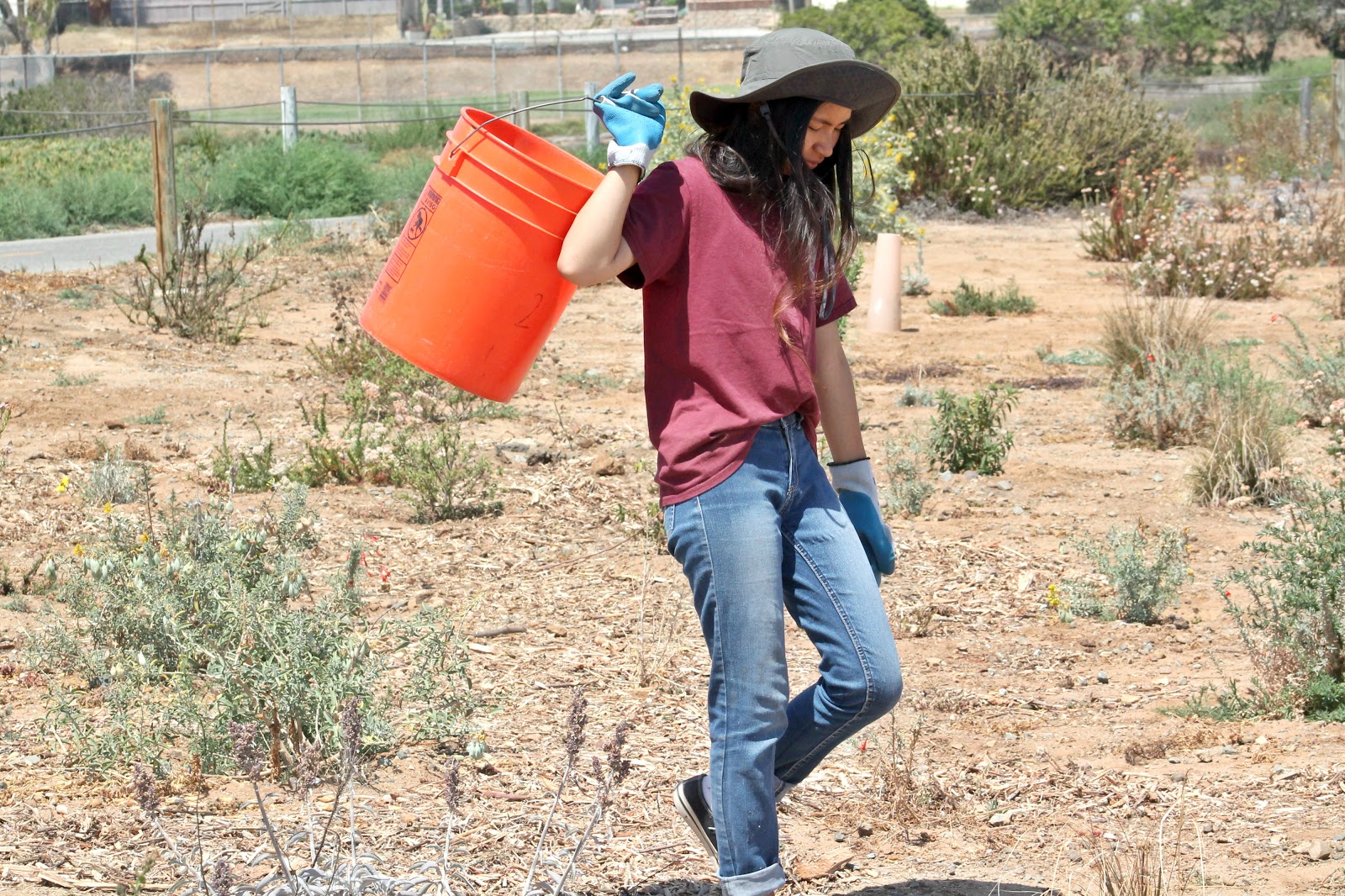 2. Warm up with day hikes
Start by hiking short distances and increase them over time. Once you feel comfortable, begin adding elevation gain to your hikes. Gradually move from using small packs with minimal weight to hiking with heavier packs (try filling your pack with large books or rocks to add weight.) If possible, take your day hikes with the pack you will be using on your trip, since this will help you acclimate most realistically.
To prep for their trip through the Sierra, Leadership Program participants were taken on a training day hike with USFWS.  Everyone filled their backpacks with large rocks (a great way to get some weight on your back!) and hiked 3 miles with 2,000 feet of elevation gain. This day hike took students to a higher elevation to expose them to an environment more similar to where they would be backpacking later in the summer.
3. Try an overnight first

Taking an overnight camping trip ahead of your backpacking trip is highly recommended. This is a low-stakes way to test out your gear, cook some camp meals, and get used to sleeping under the stars. Packing for a shorter overnight trip will give you a good idea of what to bring and what NOT to bring (maybe you didn't need those two pillows, afterall.) Make sure to document these thoughts and ideas about what worked and what didn't, for future reference.
For their practice overnight trip, participants went to Holcomb Valley for the weekend. For most of the students, this was their first time camping and was an important part of the program as it showed everyone what it would be like to spend almost a week together.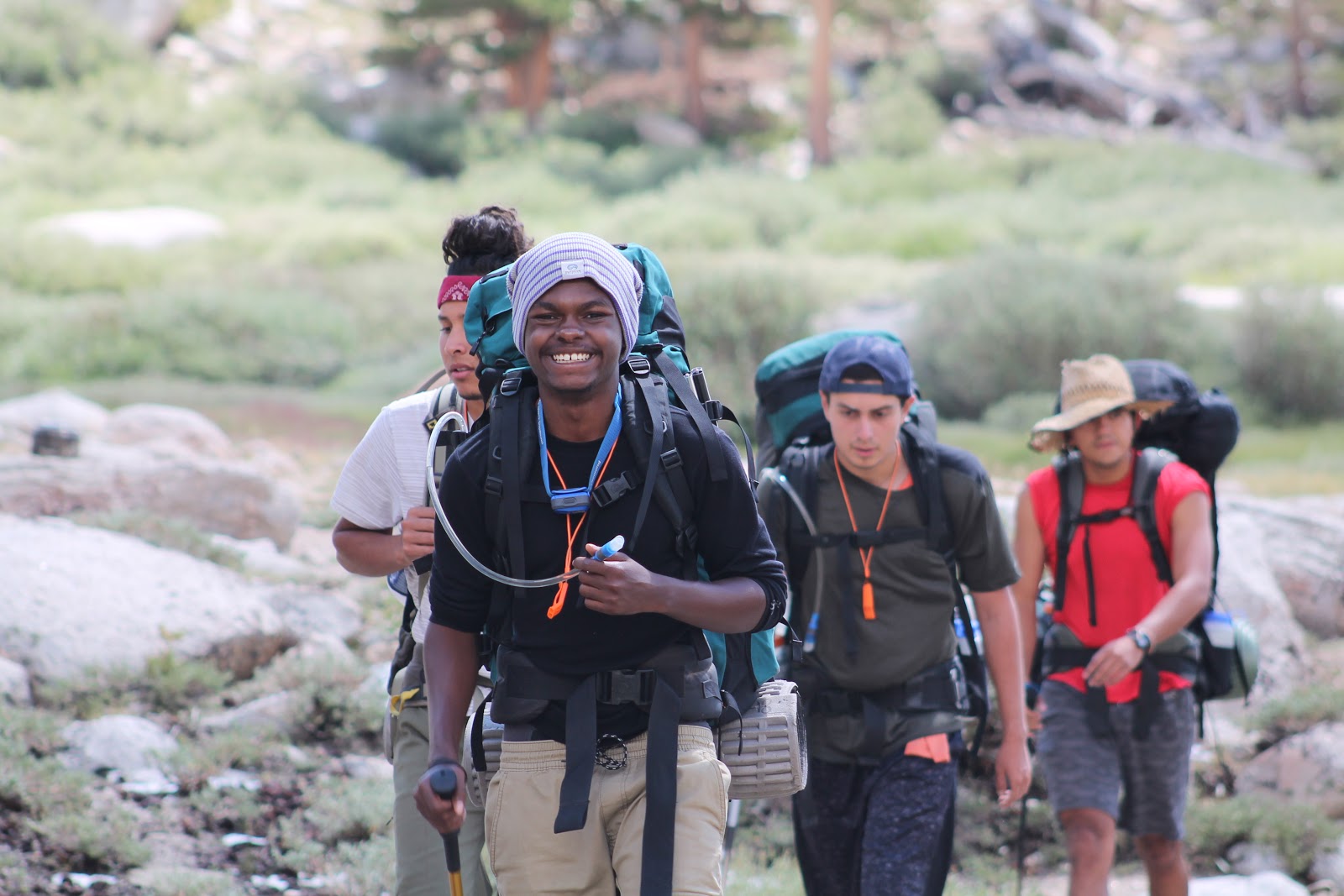 4. Plan your route, and do your research

When preparing for a trip, especially a backpacking trip, planning your route helps determine the logistics for the overall trip: How long will you be hiking for? How many days/nights will be spent in the wilderness? What supplies do you need? What gear is required for the terrain you are headed to?
Keep in mind that plans do change – remember plan for the best, prepare for the worst. That's the catch about being in the wild; there are some things you just can't control. The amount of planning you put into preparing for your trip will pay off when you're able to avoid what could be an awful or dangerous experience.
5. Plan your menu

Food can be delicious in any setting, it simply requires planning and the right ingredients. First of all, keep it simple. Cooking in the backcountry can be delicious, but you have to remember that every item you plan to cook with must be carried on your back. Think of meals that include low-footprint foods that are also calorie and nutrient dense i.e. couscous, rice, quinoa, and dried soups. We recommend Clever Hiker's post on lightweight backpacking meals for some in-depth tips about packing for minimal weight and maximum enjoyment!
To prepare for cooking in the backcountry, the Leadership Program took a day to test their cooking gear, learn about nutrition, prepare their meals and practice safety hazard awareness. Backcountry cooking should revolve around organization; of your food, supplies, and gear. Always keep in mind to listen to the body and nourish it when needed.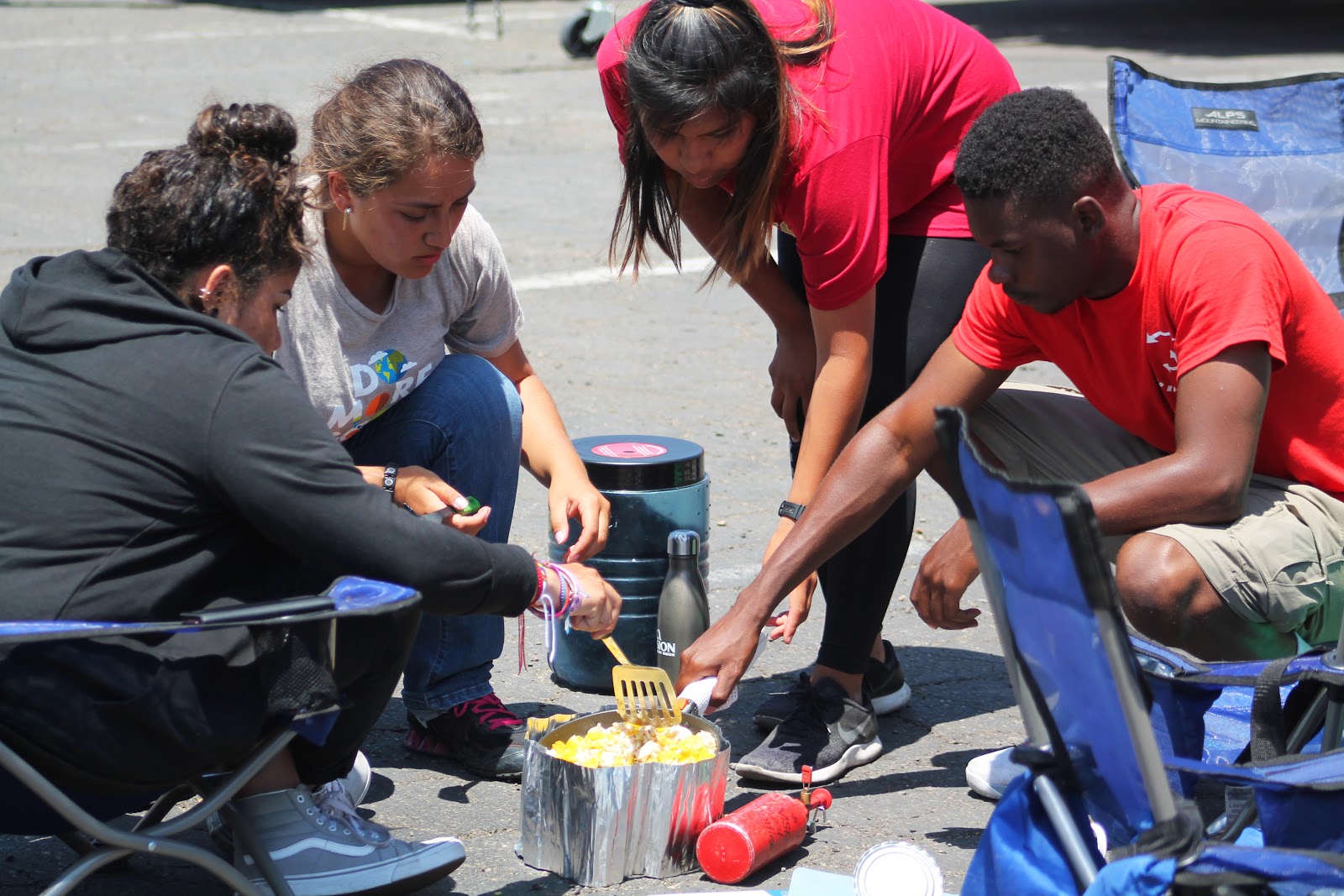 6. Test your gear

It's important to test your gear before heading out on a longer trip. Imagine being in the backcountry and having a faulty lighter, unable to light your camp stove. Testing your gear insures that you will be safe, warm, and fed on your trip. Pro-tip: many outdoor retailers like REI offer the option to rent gear which is highly recommended for items that you might not use every time, like bear canisters.
Before heading out to the backcountry, the Leadership Program took the time to learn how to set-up the gear that they would be using while in the Sierra. They learned lots of skills including tent set-up techniques, splitting up into groups and learning the importance of each piece of the tent and running through a test set-up.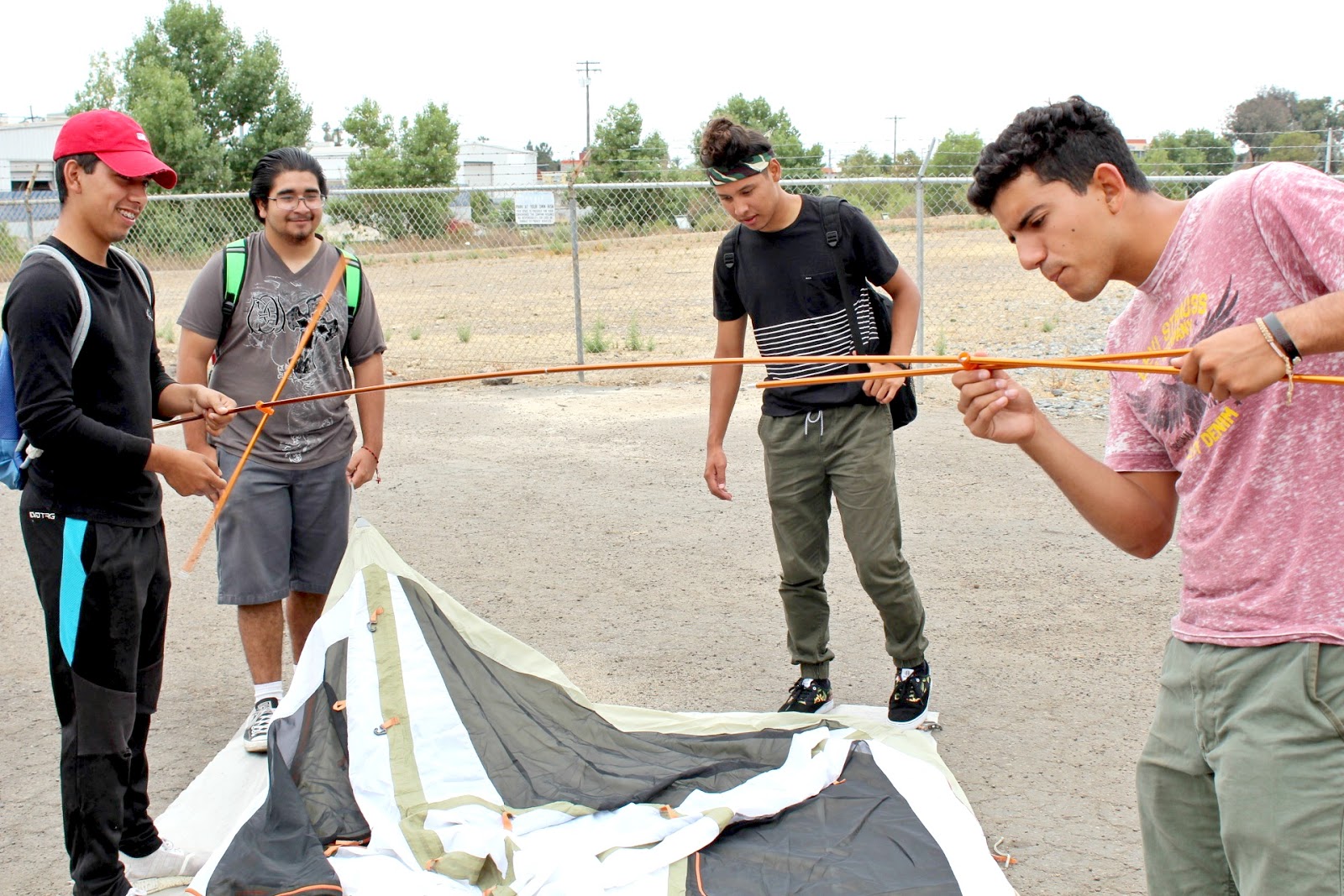 7. Enjoy the journey!

Above all else, HAVE FUN! By now, you've spent hours preparing for the journey, and all there is left to do is enjoy the trip. Leadership student Michell said, "I had the best time backpacking – it was my first time! And I'm happy to say that I would do it all over again." And if you feel like giving up, think like Pedro when he was, "finding it in [him]self to just keep going…in the end, it's all worth it, you see the beautiful scenery, you get to rest. Everything is just worth it."
Backpacking can seem daunting and the planning tedious. However, just like the Leadership Program participants, with the right planning and precautions, you too can reach your destination. Once there, you'll know that it was worth it.
---

Outdoor Outreach is a San Diego-based 501(c)(3) nonprofit that runs programs primarily for youth ages 11-25 who may not otherwise have the opportunities to connect to their parks, beaches and open space areas. Through the outdoors, Outdoor Outreach provides youth with opportunities to build resiliency in the face of challenges and confidence in their power to make a difference.