Ready to hit the trail with your pup, but not sure where to head first? Look no further. We've got a rundown of the best hiking spots in San Diego to #GetOutside with your best friend.
---
First, make sure your dog is prepared for the outdoors…
Does Fido have all of her up to date vaccinations? Make sure you check with your vet before taking your pup outside for the first time to avoid getting them sick


Make sure your dog is physically ready to hit the trail.

Most dog's bones are fully developed around 1 year. It's important not to put too much strain on their bodies before then, so make sure any hikes before this time aren't too strenuous.
Next, let's make sure you've got the right gear to keep them happy and safe…
Water and Food: You never know what bacteria or other health dangers are present in bodies of water on the trail, so make sure to carry fresh water for your pup, along with a collapsible bowl to serve it in. If you're hungry or thirsty, chances are your pup is, too.
A simple equation to determine how much water to carry:
Larger dogs will drink 0.5 to 1.0 ounces of water per pound per day. Dogs 20 pounds and lighter will drink 1.5 ounces per pound per day.
As for feeding:


Start with the usual amount of food, then add one cup for every 20 pounds of dog weight.
Doggie First Aid Kit:

Make sure you carry a stocked first aid kit for your furry friend in case of any paw, nose, or other injuries on the trail. Your kit should include: alcohol cleansing pads, fur-friendly wraps, medicine applicator, tweezers, and any of your pup's regular medications.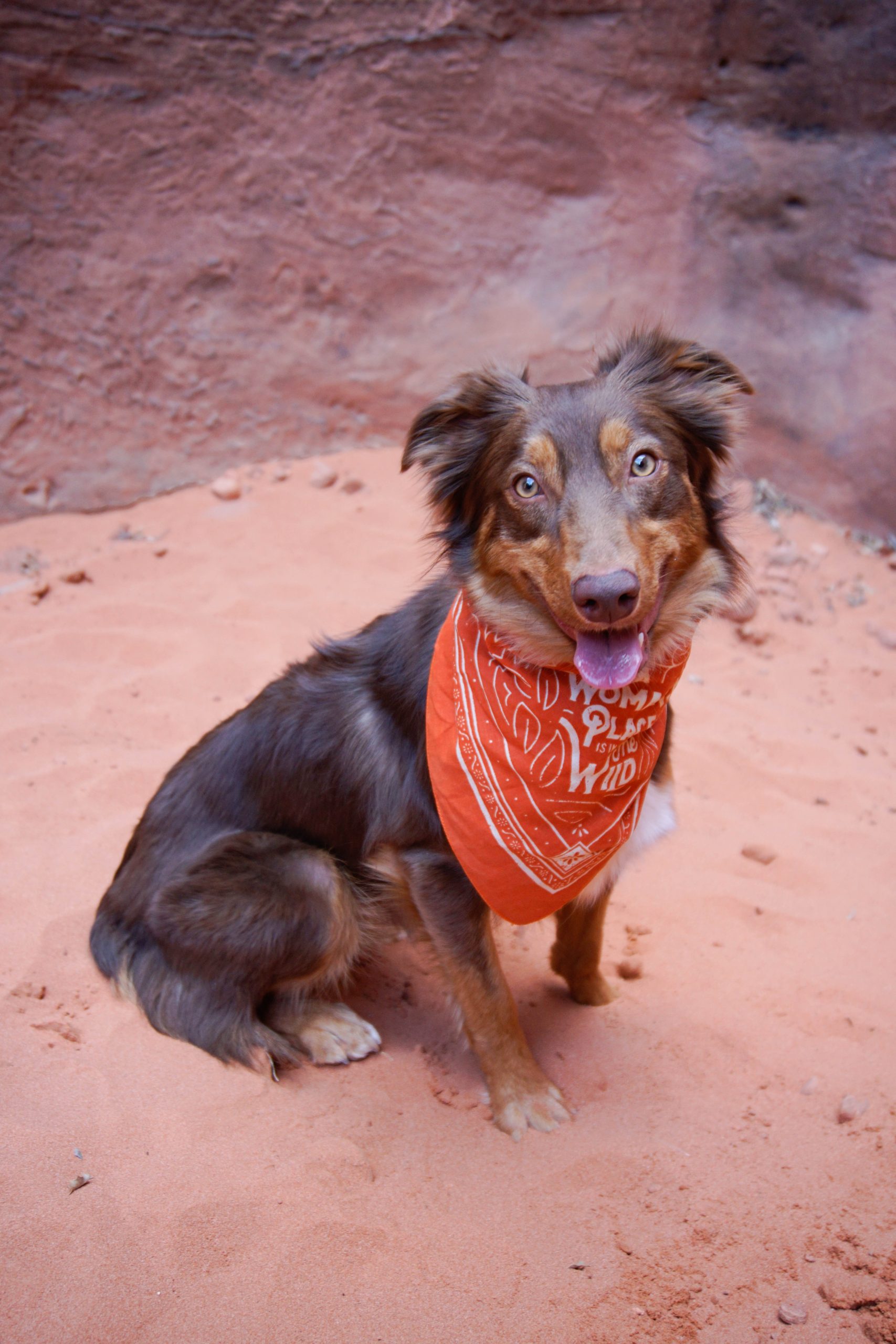 And finally, let's explore some of our favorite, dog friendly trails in San Diego. Remember, you want to make sure Fido doesn't do too much too soon, so start small and work your way up.
Elfin Forest Recreational Reserve: Take the Botanical Trail, which is wheelchair accessible, through multiple ecosystems for an Easy Stroll


Piedras Pintadas: Work your way through this 3.8-mile hike for All Levels, but keep an eye out for passing mountain bikers


Los Penasquitos Canyon:

Bring plenty of water, as this 7-mile hike for All Levels can get hot later in the day. Mostly flat, this is a great starter hike to get your pup used to longer distances.