Climbing to New Heights 

For most Outdoor Outreach participants, rock climbing was not an after school activity they ever imagined participating in. The outdoors were far out of reach for Zenab Alasady until she joined Outdoor Outreach's Adventure Club at her high school and met instructor Luis, who encouraged her to sign up for a rock climbing trip at
Mesa Rim
Climbing & Fitness Center in Mission Valley.
Says Zenab, "When he said rock climbing trip, I thought I knew what I was getting into. But boy was I wrong. When I saw Mesa Rim for the first time, I was taken aback. Although [we started on] the beginner's wall, it was too high for my liking. But the Outdoor Outreach instructors encouraged me to climb anyways."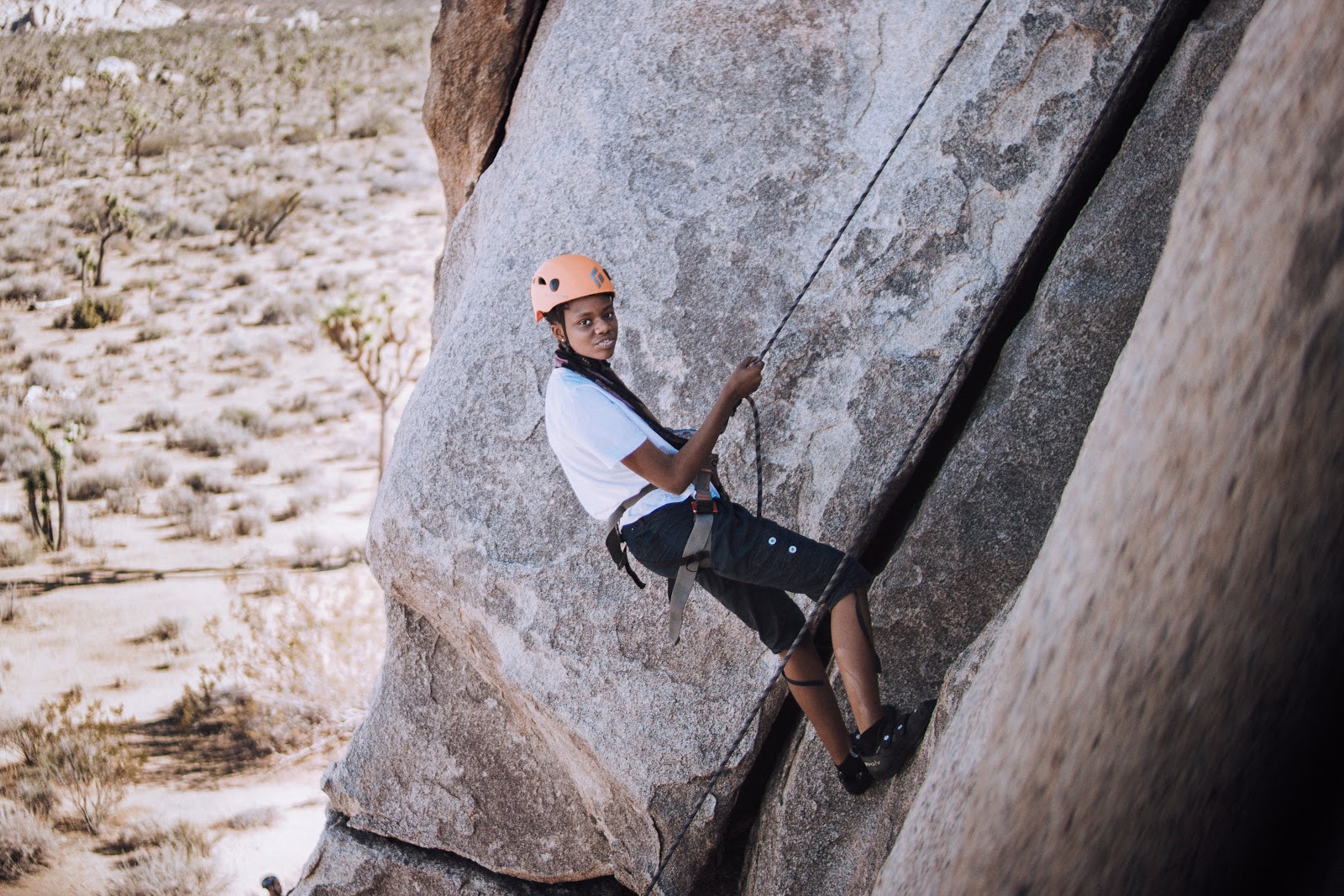 "It was surreal when I finally made it to the top. I felt like I [could] do so much. Like I finally had a chance, a possibility to do anything. Although this may have been a normal trip for many, for me, this was a trip that set my course towards the outdoors. And it hasn't been derailed since."
In addition to waiving fees for our youth participants to climb, Mesa Rim was a sponsor of Outdoor Outreach's annual Lead the Way event in September. In these and so many other ways, Mesa Rim is providing opportunities for young people like Zenab to explore their world, challenge themselves, and discover their strengths. We're grateful for their support!