Registration for 2019 will open in February. Please check back then to sign up!
From surfing beach breaks to exploring San Diego Bay by kayak, there are BIG ADVENTURES to be had in San Diego.

This summer, teens and pre-teens ages 11-17 can ADVENTURE WITH US, exploring San Diego while creating friendships, building community, and developing leadership skills for all of life's adventures.

Participants will come together from diverse cultural, ethnic and socio-economic backgrounds to create an environment where we can celebrate what makes us unique, and appreciate the differences of others.

SIGN UP NOW

APPLY FOR TUITION ASSISTANCE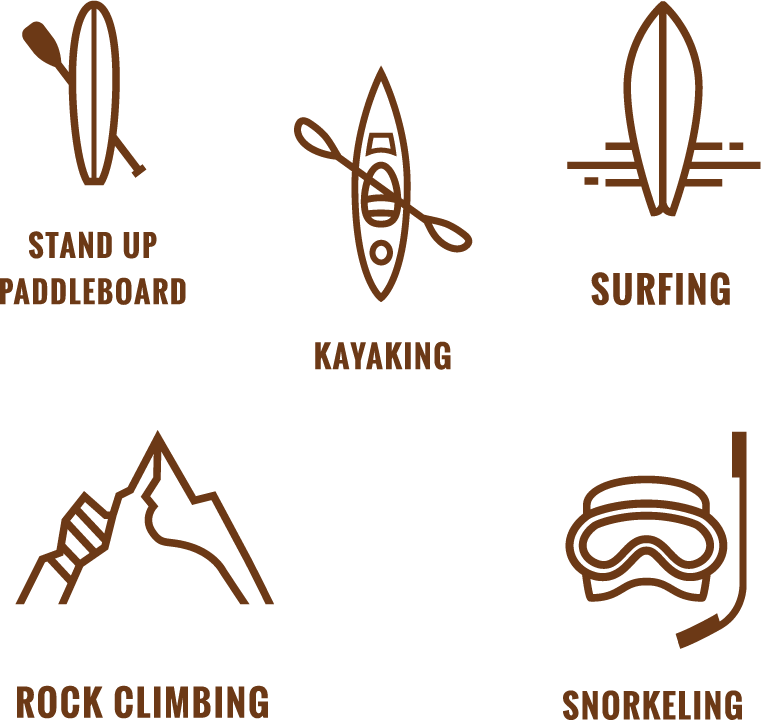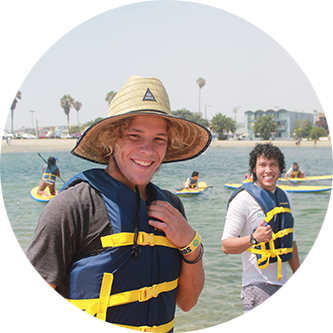 TEEN LEADERSHIP ADVENTURES
Ages 14 - 17
Our Teen Leadership Adventures program will challenge teens to develop and express their strengths as outdoor leaders, supported by positive peers and mentors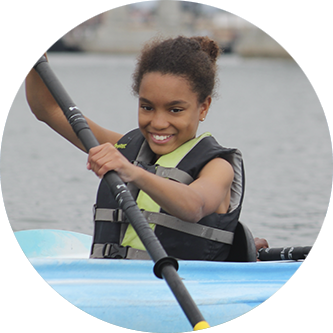 JUNIOR ADVENTURES
Ages 11 - 13
Our Junior Adventures programs provide opportunities for youth to explore their world, challenge themselves, and discover their strengths
We can't wait to welcome you!
Drop off and pick up takes place at Outdoor Outreach's headquarters (5275 Market Street, San Diego, CA 92114). From there, transportation is provided to parks, trails and beaches across San Diego. Everyday we explore somewhere new!


Wondering how this fits into your summer schedule? Extended Day options are available upon request. Please contact Laura Guerrero at laura.guerrero@outdooroutreach.org with requests for care.
AGE INTEREST
Teens, Tweens
DATES
July 8-12 (Ages 11-13)
July 22-26 (Ages 11-13)
August 5-9 (Ages 14-17)
TIMES
8:30 a.m. - 3 p.m.
Extended Day options available upon request. Please contact Laura Guerrero at laura.guerrero@outdooroutreach.org.
TUITION
Full Tuition: $400
Tuition assistance available!

Lunch and healthy snacks

Transportation to parks, trails and beaches

All recreational and safety equipment, professional instruction, and guided exploration
NEXT STEPS
Apply for Tuition Assistance
Tuition assistance is available on a sliding scale to those who demonstrate family need. A staff member will follow up with you by phone or email to communicate the financial aid decision within 3 weeks of your application.
APPLY
Ready to enroll your child?
Registration for Outdoor Outreach Summer Adventures is 100% online. Payment is due in full at the time of registration in order to secure your spot in a particular camp.
Were you already pre-approved for tuition assistance? Use the code you received by email to register now!
SIGN UP
After you register, you will receive a follow-up email with a link to an online registration form. Please submit this form in a timely manner to ensure we're able to hold your spot.
That's OK! Check out our Frequently Asked Questions
FAQS
Want to talk? We're here to help! Call (619) 238-5790 ext. 106, or email
summeradventures@outdooroutreach.org