This week, we've asked the best outdoor specialists 
—our very own Outdoor Outreach staff! to tell us about their favorite hikes in San Diego County. 
These guys spend most of their time outdoors, introducing teens from park-poor communities to the transformative power of their parks. 
As San Diego temperatures start to cool down, why not take the opportunity to go on a refreshing hike? 

What is your favorite hike in San Diego County?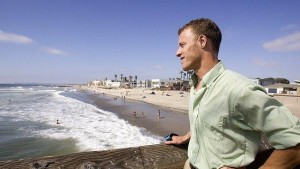 "Blacks Beach" — Ben McCue, Executive Director
---
"Being that Fall and Winter typically bring great surf to San Diego, my favorite hikes all involve getting down to the beach- specifically Blacks Beach. The main road off La Jolla Farms is steep and paved, cutting through a beautiful canyon of native coastal sage scrub habitat. For the more intrepid adventurers there is a windy narrow dirt trail from the Glider Port north of Blacks and a couple more informal trails hidden away. Every trail allows connects you to the local ecosystem and helps you appreciate the fact that the Blacks Beach area is one of the oldest Kumeyaay historic sites in the County."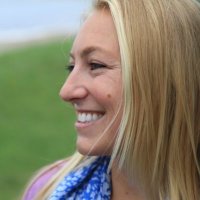 "Iron Mountain" — Hanna Gneiting, After School Programs Manager
---
"One of my favorite hikes in the San Diego area is Iron Mountain. As you drive towards the trailhead you already gain significant elevation. The beginning of the trail starts down a beautifully tree covered path before it opens up with nothing but views of the mountains in the east in front of you. When you summit you can really feel like you are out in nature away from the hustle and bustle of the city. It was also a highlight for me because it was an incredibly dog friendly hike and my puppy enjoyed encountering other dogs on the trail that day. For a moderate hike with gorgeous views, this is definitely a top favorite on my hiking list!"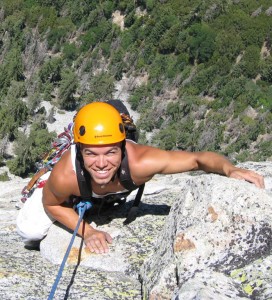 "Stone Wall Peak"
— Juan Alvarez, Field Program Coordinator
---
"One of my favorite hikes is Stone Wall Peak near Julian, just south of Cuyamaca Lake. There usually aren't many people on the trail, it's away from the city and when you summit, you have a 360 view. Since I'm a climber, I also like to explore around the rocks! This hike is quite easy and it takes about 45 minutes or less to summit, depending how fast you want to hike. It's not too hot or too cold and the trail is well maintained for the most part."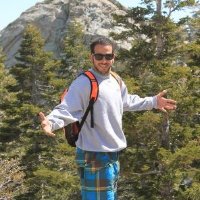 "Three Sisters Waterfall" — Josh Osias, Program and Environmental Coordinator
---
"One of my favorite hikes to do in San Diego County during the cooler weather of fall and early winter is Three Sisters Waterfall.  This hike is a ways out from the hustle and bustle of the city and it's pleasant to hike up there when the weather isn't as hot.  The waterfalls and pools are low unless a rainy autumn, but the trail is fun and challenging."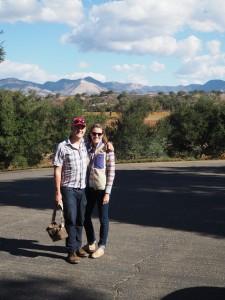 "Bankers Hill's hidden bridges" — Mallory Thorne, Director of Development
---
"

If you can't get out of the city, explore Bankers Hill's hidden bridges! Start at the Spruce Street Suspension Bridge, a wobbly footbridge built in 1912 that has collected dozens of "love locks" on its railings over the years. Then head to the wooden Quince Street pedestrian bridge. Drop down the Maple Canyon Trail for a beer at Ballast Point."