By Betsy Rosales Avalos, Outdoor Outreach Field Instructor
With the Outdoor Outreach community facing restrictions on gathering and a lack of safe, positive resources for families, we discovered a critical need to provide programming that engages whole, multi-generational family units in healthy and fun experiences outside together. And working closely with community partners Latino Outdoors and Barrio Logan College Institute this fall, our pilot program was a huge success!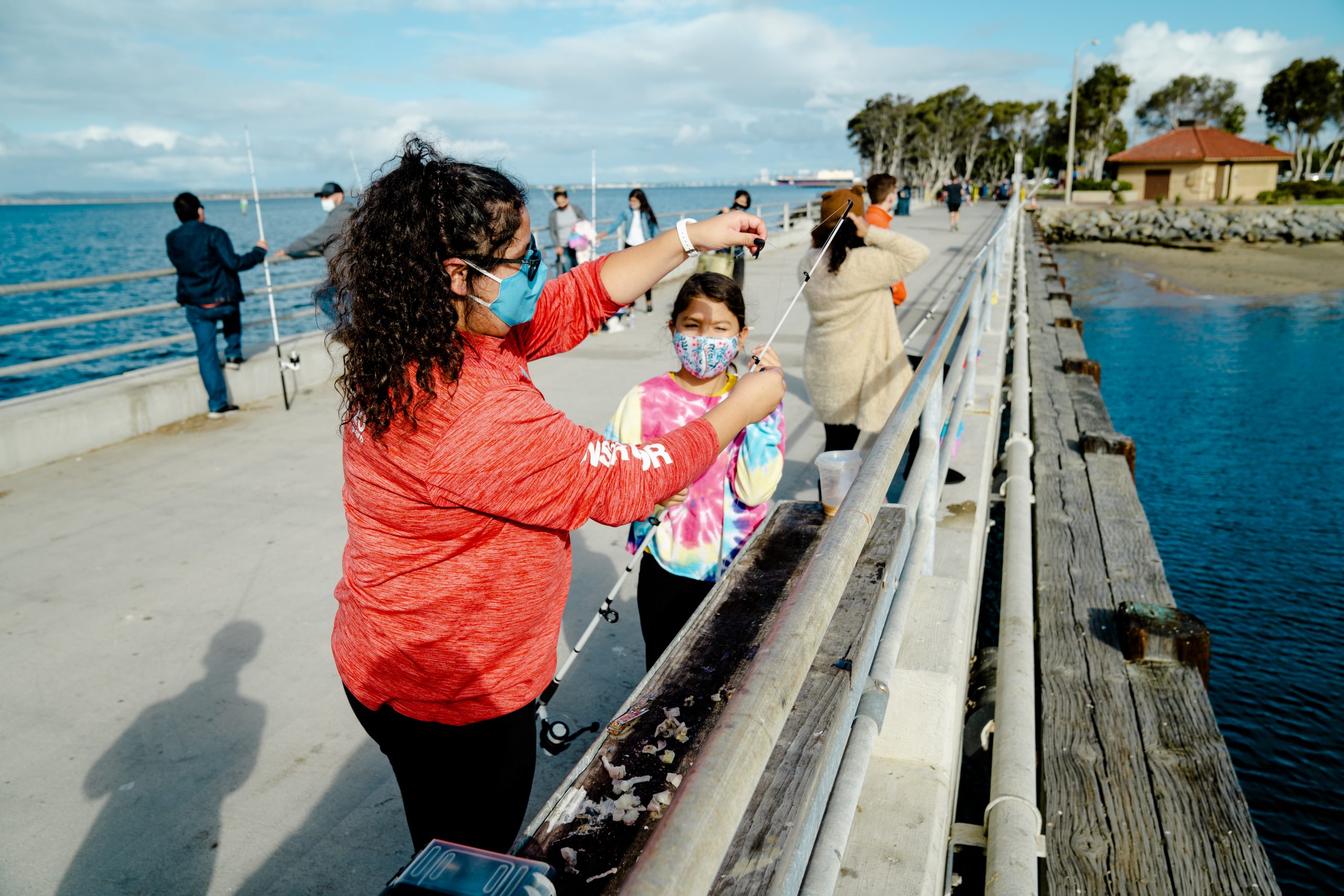 On one of these outings, I saw a middle-schooler catch his first fish and it was undeniably one of my favorite moments of 2020. It was his first time fishing and only had the line in the water for a few minutes. I recognized the bewilderment in his eyes, and heard the "whoa" that escaped from behind all the kids' masks when they saw a creature emerge from the ocean. It was the same reaction that I had at 11 years old while fishing with my grandpa. 


For many people it was their first time catching a fish or being on a boat, which for everyone was a great experience. Parents were able to see the intense excitement their kids displayed when they first caught a fish or saw a seal or big fish swimming in the water.  There was a lot of joy and satisfaction in the learning process!"

– Pedro, OO Program Graduate and Volunteer
As everyone got a chance to see the fish, kids shouted out some of its key characteristics and were able to successfully identify it as a sand bass with the help of parents, instructors, and the fishing guide in their tackle boxes. After the rush of the first fish, they kept asking, "When are the fish coming?" 
Kids and parents alike jumped at the challenge to learn how to tie knots, hook on slimy, smelly bait, and use the reel properly. Some kids were just excited to swing their bait into the water, while others were drawn to the challenge of casting as a more challenging rite of passage —and I especially enjoyed watching as a 10-year old schooled a teenager at least 5 years older than him with his perfect casting skills!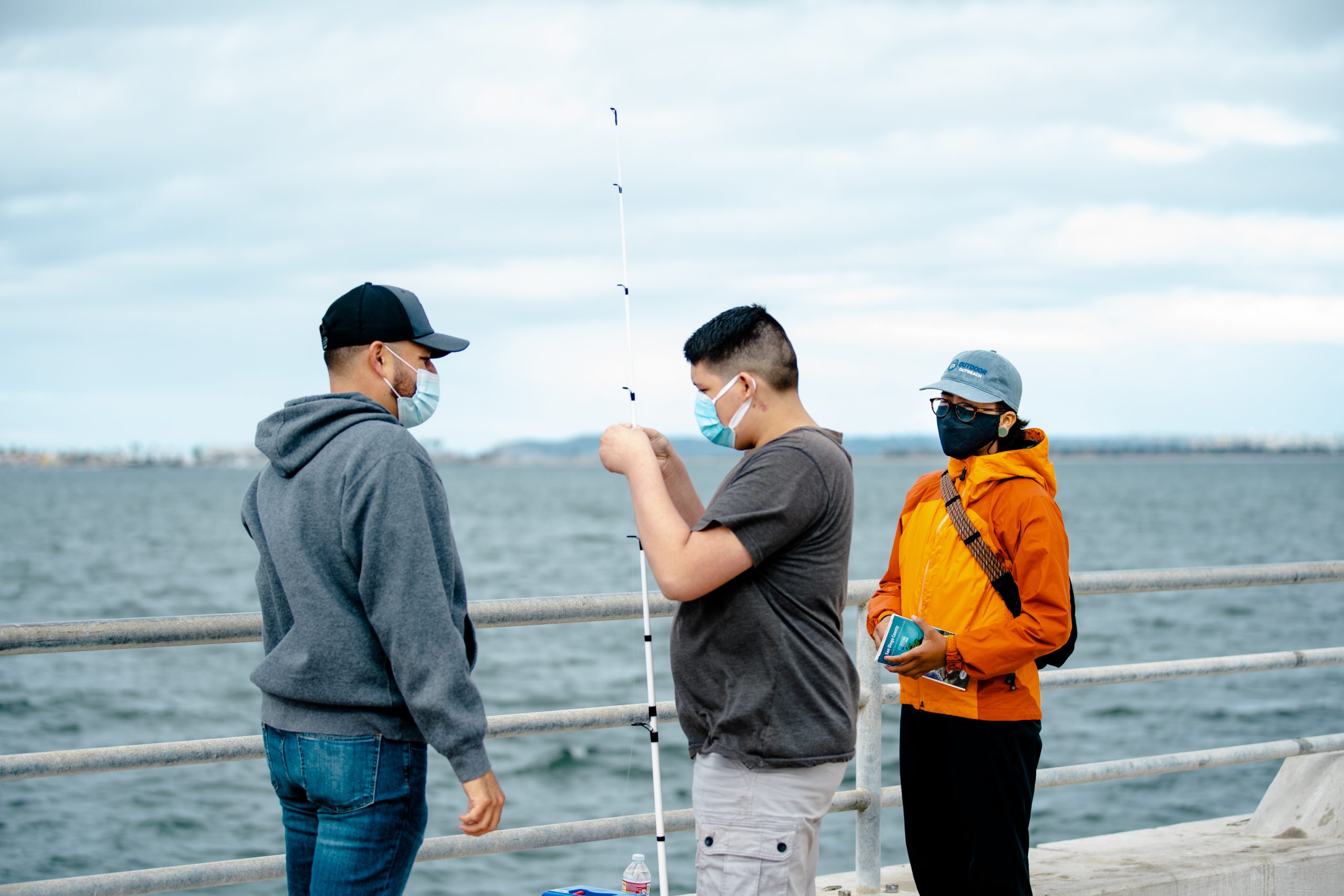 And the long stretches where we waited for fish to bite were just as valuable. We identified birds like double-crested cormorants and brown pelicans, and one parent told me about the many times he had gone fishing with his father and how excited he was to finally share that experience with his son. 
Although I didn't get to see any unmasked smiles, I saw more than enough wrinkles and eye creases to let me know we all needed this.