The outdoors are a transformative space…

But it's one that many people don't get to experience. Under-resourced communities and communities of color have always faced barriers to outdoor access, from the high cost of gear and entry fees, to a lack of green spaces in their neighborhoods, to a general feeling that they don't belong there. 
Zahan Billimoria, founder of Samsara Mountain Training, knows that feeling all too well. "Growing up in Switzerland and from a family of Indian descent, I knew that programs for white kids just weren't for me" says Zahan.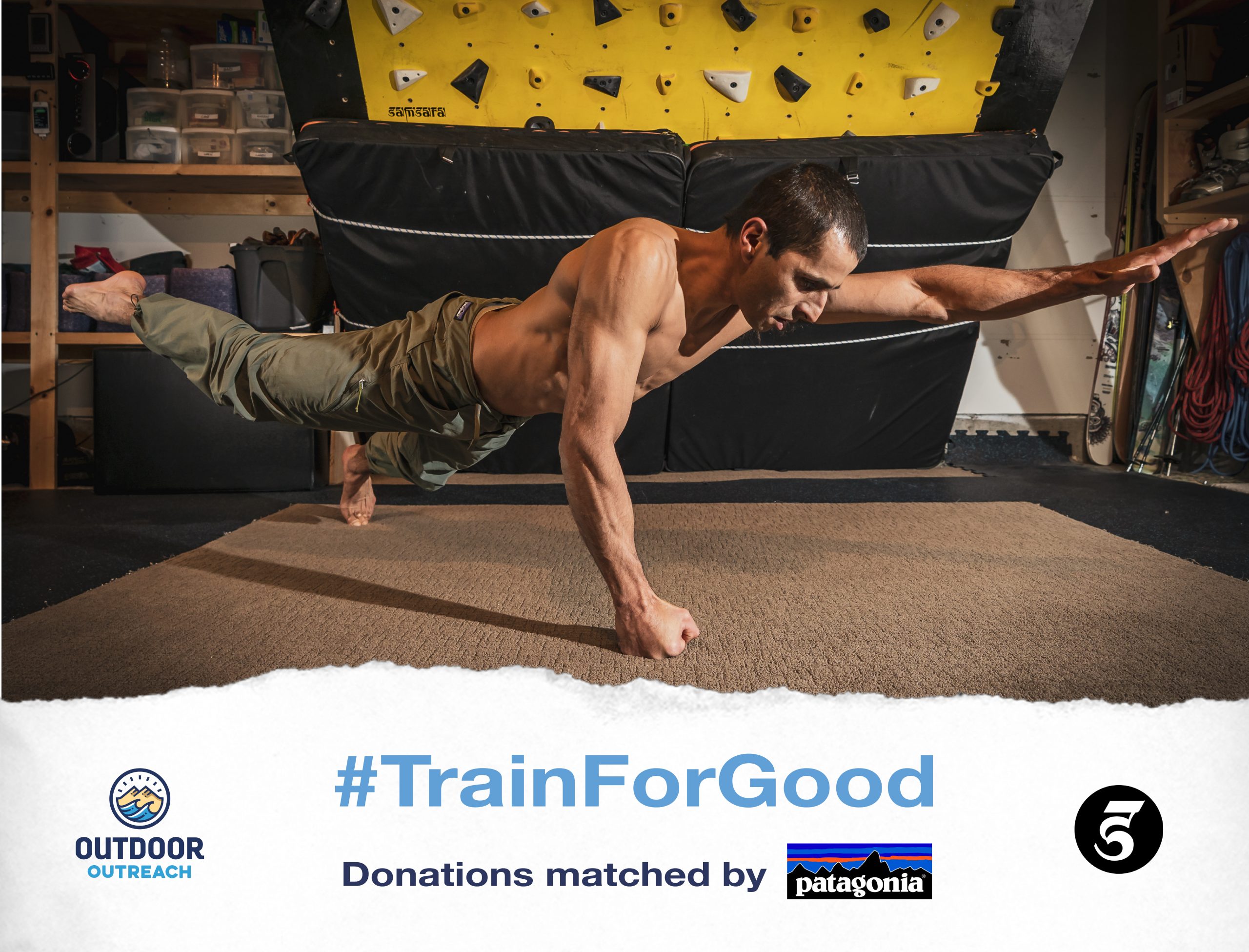 Samsara Mountain Training's #TrainforGood campaign donations were matched by Patagonia, up to $5,000.
In an effort to put an end to that narrative, he's recently partnered with Outdoor Outreach, donating proceeds from his Body Weight Training program to support our youth in outdoor spaces. The campaign raised over $10,000, with $5,000 in donations matched from Patagonia. 
Outdoor Outreach removes barriers to the outdoors for nearly 2,000 young people each year, inviting youth to find meaning in outdoor spaces and dismantling the notion that outdoor recreation is reserved for privileged, mostly white communities. Connecting with youth through climbing, surfing, snowboarding, and more, over half of the field instructors at Outdoor Outreach are Leadership Program graduates. By reflecting the diversity of the communities they work in, these young outdoor industry professionals inspire youth to challenge the narrative of what they can do and be. 
Interested in partnering with us? You can email Annie Sawyer at annie.sawyer@outdooroutreach.org for more information.