Brandon Sevilla shares his Outdoor Outreach story
Outdoor Outreach is home to me. It is where I can find my second family. Its a place where people are treated as equals and everyone gets a chance to explore the world they live in. 
My biggest challenge when I started with Outdoor Outreach was trying new things. I told myself that it wasn't for me or that I couldn't possibly do the activities. There was no way I was going to climb a rock face and repel down it. There was no way I was going to catch a wave on my own. I just kept saying I couldn't. The instructors around me kept telling me that I could if I wanted to. I eventually started to tell myself that I belonged and was surprised of everything I achieved.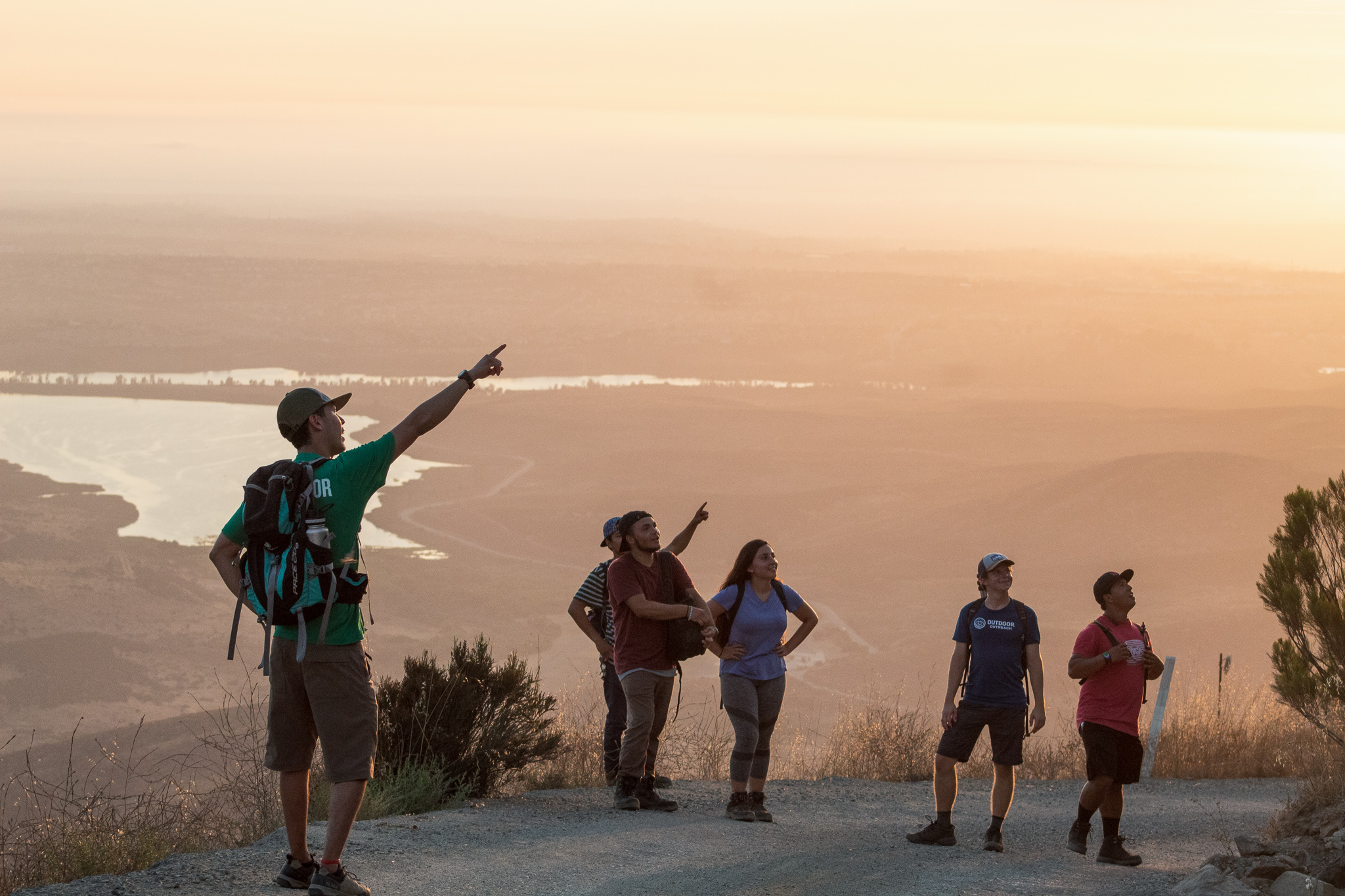 One experience that will always stay with me is when I did my first repel. I was already a lead at the time but I had always been afraid of the repel. An instructor, Scott, encouraged me to give it a try. He didn't pressure me or give any words of wisdom. He told me to take my time and we would do what I was comfortable with. It took me 10 minutes to work up the courage to repel, but Scott was there the entire time. In that moment I learned a lot about what I could accomplish, but even more about what I could do for others. He was there for me and since that day I try to be the same when supporting others. 
One interaction that I had that I had was with Amber Carrigan. She was an employee at OO when I first started. She helped support me during a rough transition in my life. She first got me involved in Lead the Way when it started at that helped me feel more comfortable sharing my story with others. She also helped me raise funds for college. She taught me the importance of kindness. Since then I've always lived with the concept of paying things forward.
I have changed greatly as a person because of this program. I learned who I was because of my time with OO. I discovered my passion for life and made life long friends along the way. I came out of my shell and learned to be comfortable with who I am. 


OO has been a second family to me. They were there for me when my dad passed away. They were a place to leave my stress behind when I needed a break from being an adult at 18. When I felt ready they gave me an opportunity to grow as a leader and become part of something bigger than myself. I can confidently say that I wouldn't be where i am in life if it wasn't for this program. 
---
Outdoor Outreach is a San Diego-based 501(c)(3) nonprofit that provides adventure-based youth development programs serving 1,700 vulnerable and at-risk youth each year. Through those programs, we're helping youth build resilience in the face of challenges, and confidence in their power to make a difference.