With the holidays right around the corner, many of you might be feeling a little nervous about what to get your loved ones, particularly those who enjoy the outdoors.  Perhaps you're hoping to give back a little bit more this holiday and donate time or funds towards sharing the holiday cheer with those less fortunate.  Well you're in luck: this blog post is going to help you knock out both of those goals in one fell swoop! Compiled below are an assortment of gift ideas you can purchase that give back to Outdoor Outreach, as well as other notable causes.  Make your purchase go the extra mile – it's the reason for the season!


Holiday Gift Guide for Good

For the Outdoor Photographer in your life….
WoodSnap Photo Print
Commemorate a photo they're proud of in a unique way! Enter the code "Outdoor" at checkout, and 20% of the sale will go to Outdoor Outreach. The best part? For every photo you print, Woodsnap plants a tree. 

WoodSnap Photo Print (6" x 6") – $15.00



For your favorite young adventurer…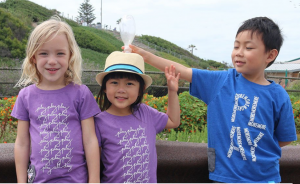 Izzaroo Youth Shirts
Izzaroo donates 10% of their profits to Outdoor Outreach, so every gift helps youth connect to the transformative power of the outdoors!

Izzaroo Tees – $25 (available in boys and girls styles)



For someone who spends their days in the sun…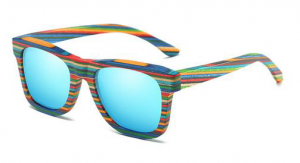 Grey River Outdoors Co. Sunglasses
Explore in style while making a difference… Grey River Outdoors Co. donates 10% of sales to Outdoor Outreach!

Rainbow Bamboo Polarized Sunglasses – $59.99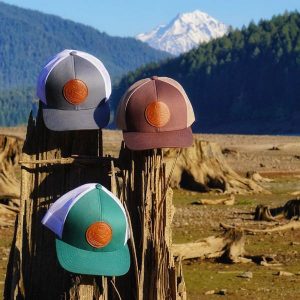 Care Four Hat
With every purchase, 20% goes towards a charity of your choice that contributes in some way to Climate, Culture, Creation, or Courage- Outdoor Outreach, for instance! 

Care Four Headware – $28-$34


For relaxing outside…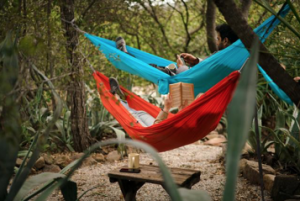 Kammock Single Hammock
Who doesn't love a hammock? Purchase on Amazon Smile and .5% of your purchase is donated to Outdoor Outreach.  When you buy camp gear, Kammock also gives 1% back to young explorers.

Wallaby Single Hammock – $65.00 on Amazon Smile

For the San Diego Craft Explorer…
Pure Project Brewing Taster Flight
Maybe your loved one wants to explore San Diego and its vibrant beer culture a bit more?  Gift them an experience you can share together! Visit Pure Project's tasting in Miramar and grab a flight of locally-brewed beers with globally-sourced ingredients. Pure Project donates 1%  back to its nonprofit partners, including Outdoor Outreach.

Flight of 5 tasters – $8-$12



For the Active Adventurer…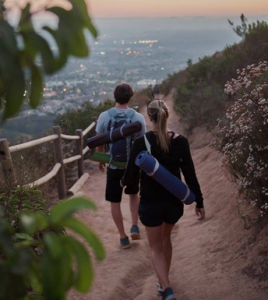 Adventurous Travelers Hike to Yoga Tour
How about an active outing with your special someone?  Get a good burn going on your way to a magnificent lookout before you start some sun salutations.  Variety of tours available both in San Diego and Mexico. 

Hike to Yoga Tour- $75 per person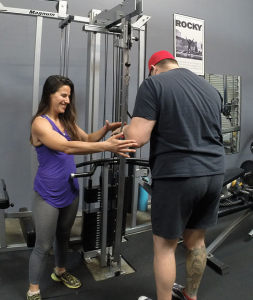 Just Do Fit Fitness Packages
Maybe you want to help someone take the first step to reach their New Years fitness goals? Consider Just Do Fit.  Offering a variety of packages– including adventure preparation for those looking to knock out an outdoor goal- there's sure to be something in there for the fitness enthusiast in your life.  

Just Do Fit – Prices Vary

Just Do Fit  and Adventurous Travelers donate 5% of monthly profits to Outdoor Outreach to support healthy meals for participants.  


For staying warm in the winter season… 


Patagonia Free Trade Fleece
Patagonia is known for always doing what they can to give back- this winter consider a fleece jacket from their fair trade fleece line.  The Patagonia Cardiff store recently donated proceeds at their Right to Roam event to Outdoor Outreach.

W's Re-Tool Snap-T Pullover – $119 (also available in men's)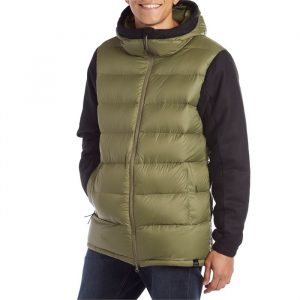 EVO Ballard Down Jacket
When winter weather arrives, getting out of bed and leaving the warmth of your house becomes much harder. With the evo Ballard Down Jacket, brave the cold as if you'd taken your comforter with you. All evo products give back to youth-serving organizations in our community. Looking for more gift ideas? See evo's Holiday Gift Guide.

EVO Ballard Down Jacket – $249.95



For the Wilderness Lover…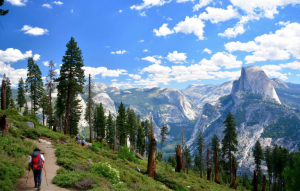 America the Beautiful National Park Pass

This pass gives you access to over 2,000 national parks and other federal recreational lands and facilities. (And the one-time spend helps you save major money on entrance fees.) By buying it through United By Blue, your purchase will fund removing one pound of trash from our oceans.  

America the Beautiful National Park Pass – $80



To stuff their stockings…
Ritual Energy Snack Bars

Clean caffeine snacks that travel with you anywhere! Ritual Energy donates a portion of proceeds to Outdoor Outreach.

Get a bag of 15- 60 Ritual Bars – $22.50- $80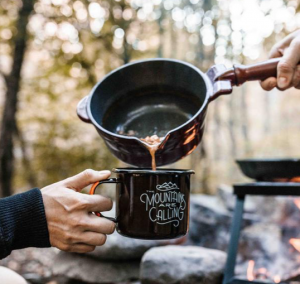 United By Blue Steel Enamel Mug

Get the outdoor enthusiast in your life a mug that reflects it! Hearty and durable, it's perfect to take on that upcoming camping trip.  For every product sold, United by Blue will remove one pound of trash from the ocean.  

22 oz. The Mountains are Calling Enamel Steel Mug – $28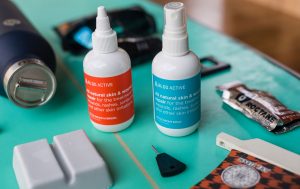 BLDG Active Athletic Skin Repair Solutions

Maybe your giftee is always covered in scratches, scrapes, and sunburns thanks to their active lifestyle?  Take care of them with a BLDG Active Repair Spray or Hydrogel.  With a little application you can promote the body's natural repair processes and eliminate potentially harmful bacteria.  Additionally, BLDG Active is a 1% For The Planet member and Outdoor Outreach is their non-profit of choice.

Active Repair Hydrogel/Spray – $24.99- $29.99

Now that you have plenty of ideas, go out and give with an impact! 

Hayley Eyer is the Events & Communications Intern in the Development department of Outdoor Outreach.  She loves travel, SUPing, and cooking. She is currently pursing her Masters in Business Administration at San Diego State University.