Gaining Access, Finding Passion
"I've always wanted to be an outdoors person, you know, exploring nature, and doing adrenaline rushing activities, but the part of town that I grew up in, and the stereotypes I was exposed to, became the significant obstacles. As Nate mentioned, we don't have much exposure to nature in Southeast San Diego and not many people I knew did outdoor activities."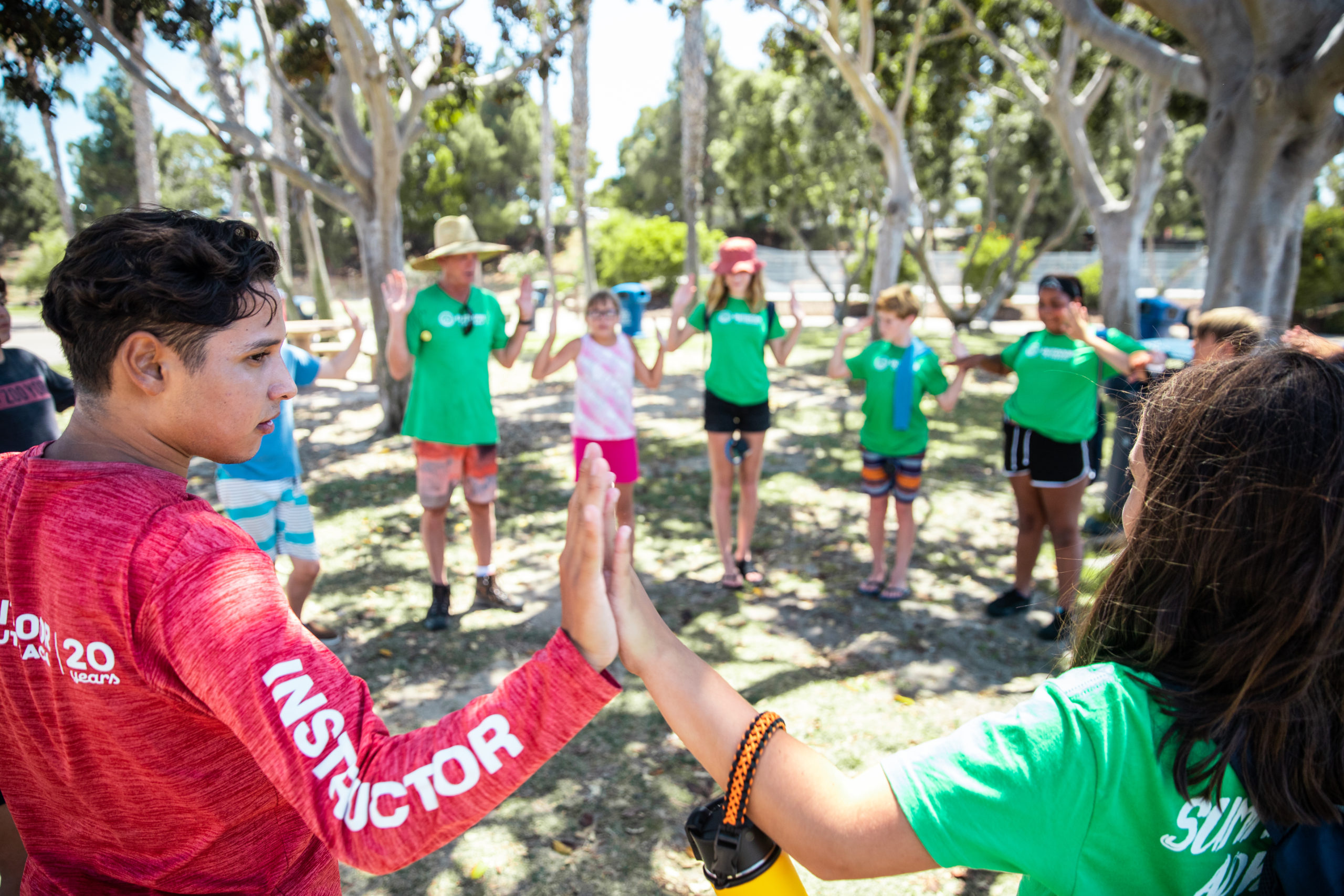 "As of April of last year, I bought my own surfboard from a local shop, and began to teach myself how to surf, a passion I never thought I'd have.

"I became truly passionate about Outdoor Outreach's mission of connecting kids to the outdoors and showing them that no matter how they identified, they belonged there."

"A memorable experience I could always recall was our backpacking trip to the Sierras. Up in the mountains, where there were harsh elevations, unpredictable weather, and strenuous paths, identity didn't matter. Mother nature didn't care about your gender, ethnicity, race, culture, or sexual orientation. She treats everyone equally, no matter the situation, and that's one of the lessons nature teaches that's often ignored."
"Through Outdoor Outreach I've not only been exposed to new places, and new experiences, it's also opened my eyes to equity and access issues. Our state constitution and the Coastal Act says that the coast and our parks are for everyone, although, why is it that not everyone seems to benefit equally from these areas?"
"I've learned that while physical paths to the beach exist, other barriers keep a lot of people from visiting. These barriers include: limited public transportation and a lack of affordable places to stay overnight for inland residents. Other than those physical barriers, there's also those internal barriers that have to do with identity and inclusion around who goes to the beach and what they get to do there."
"The Leadership Program has helped me find my voice and I'm using it to advocate for better access, diversity, and inclusion in the outdoors. Last Spring, I had the opportunity to present to the California Coastal Commission about the need to improve coastal access, an opportunity that not many people can say they've done. Having a passion for videography, I shared a film that showed our Outdoor Outreach trips and told my story."
"In the Leadership Program I became a certified teacher of the Leave No Trace principles and learned how to help protect the places where we play. The more people we can connect to the value of our parks, coast, and mountains the better chances we'll have to conserve them for future generations."
"It's my hope that I can be an example for others and help them connect to everything that the outdoors can offer."
"As an Outdoor Outreach instructor, I look forward to connecting others — however they identify — to what the outdoors can offer to them. To give them hope, provide them with the support they need, and in turn, invite them to help protect these amazing places."
---
Outdoor Outreach is a San Diego-based 501(c)(3) nonprofit that provides adventure-based youth development programs serving 1,700 vulnerable and at-risk youth each year. Through those programs, we're helping youth build resilience in the face of challenges, and confidence in their power to make a difference.