"Jumping In" by Josselin Serano Garcia
I first joined Outdoor Outreach when I was in the end of my Sophomore year. Back then Outdoor Outreach was a club which I attended to do fun activities in the Outdoors, but little did I know it was going to be much more than a simple club. Through Outdoor Outreach I have not only been given the opportunity to experience things I had yet to experience but they have taught me to be an advocate for the outdoors with the Program Outdoor Voices. Taking advantage of opportunities is very important to me because my parents came to the United States for my little brother and I to have different opportunities. To this day my mother pushes and encourages me to take advantage of what she couldn't provide for us.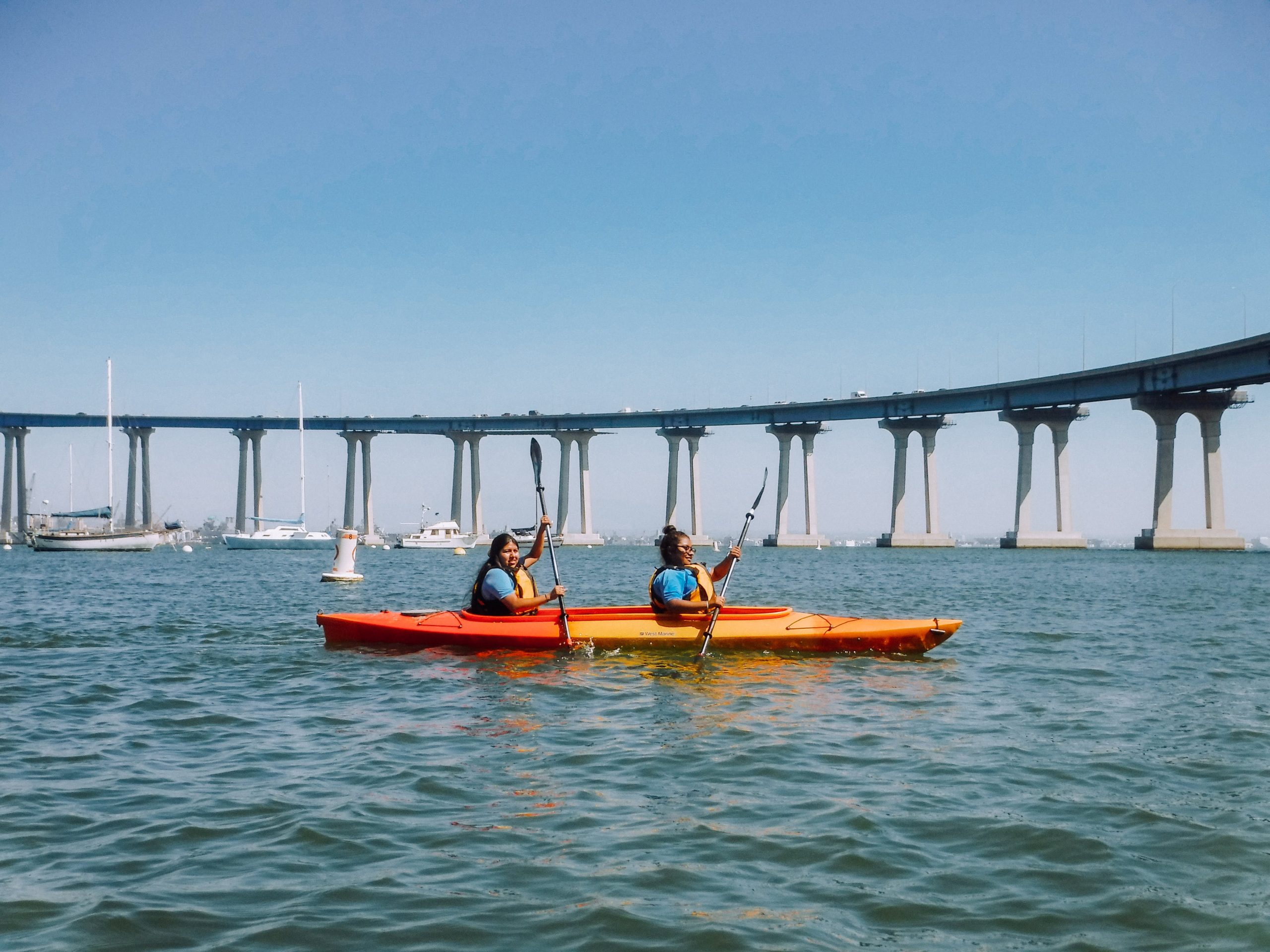 One of the first experiences I had with Outdoor Outreach is the La Jolla Cove Kayaking trip, which is still one of my all time favorite trips. It was my first time ever going kayaking in the ocean. I remember I was in a kayak with my friend Paolina who was even more scared of the ocean than I was. We paddled through the harsh waves as I held onto my paddle like it was going to save us from tipping over. As we miraculously passed the waves we kayaked over to the mind blowing caves where I wished I had my camera to capture the outstanding views. Afterwards we kayaked away from the caves where our S1 told us we could jump out of our kayaks if we were comfortable doing so. I thought about it for a second and decided I did not want to jump off. But then I thought of what my mother told me and I knew if I didn't push and challenge myself It wouldn't help me grow. So I convinced Paolina to jump off with me although she was terrified of the open sea and together we jumped into the water. 


This trip taught me not only to overcome my own fears but to help other overcome their fears and try new things. I took this experience with me to the Outdoor Outreach  Leadership program which gave me new tools to advocate for others. It is important for me to provide these opportunities for the other kids in my community which is why I am a part of Outdoor Voices with Outdoor Outreach. Through Outdoor Voices Alejandra Arguello, Lawrence Vallejos, and I were  able to give a presentation to promote coastal access to the California Coastal commission, I was able to fly to Sacramento for Parks advocacy day, started our initiative the SDBEACHCHALLENGE, and the reason why I am speaking here today. 


I am proud to say I am ready to take risks and try new things to pursue opportunities as I jump from the safety of my kayak into the unknown waters of my future.
---
Outdoor Outreach is a San Diego-based 501(c)(3) nonprofit that provides adventure-based youth development programs serving 1,700 vulnerable and at-risk youth each year. Through those programs, we're helping youth build resilience in the face of challenges, and confidence in their power to make a difference.