We know that the outdoors isn't always the most level playing field. From childhood on, boys are often encouraged to be brave and adventurous, while too many girls grow up being told to be quiet, to be careful. Indeed, a report by the Girl Scout Research Institute shows preschool-age girls are 16% less likely to be taken outside by their parents to play than boys their age. For women, that gap grows significantly wider as years go on.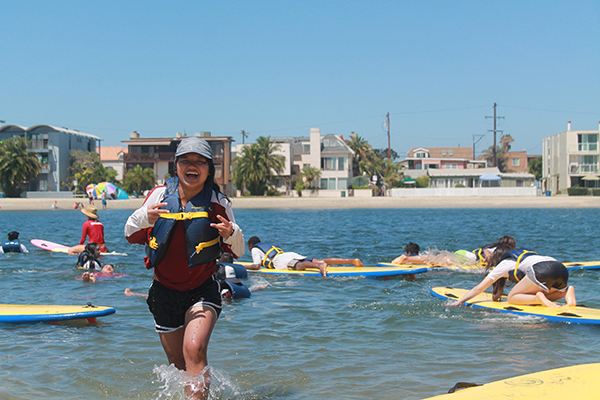 Miriam Pi grew up in India as a refugee from religious persecution. She and her sisters knew that a girl's place was in the home, and that they couldn't play with the boys. They couldn't even play on the same side of the field. Says Miriam, "I didn't grow up camping or kayaking. Those were things I saw in travel brochures and National Geographic magazines, and none of those people looked like me. I never imagined myself having those adventures I saw in the pictures.

"It was through my older sister that I got the chance to go to Mission Bay with Outdoor Outreach. It was the first time in my life ever kayaking or stand up paddle boarding, and it was so far outside my comfort zone. But I didn't feel shy that day. Everyone was so open with their stories and experiences, it felt natural for me to open up and share what I was feeling. I was not the same person on the van ride home."
Today, Miriam is employed as an outdoor educator and peer mentor at Outdoor Outreach, where she leads programs like the kayak trip that opened her eyes to a new world of possibility in the outdoors. Over the last year, Miriam has provided over 300 hours of instruction to other youth and refugees. The support that surrounds her at Outdoor Outreach has given Miriam the confidence to do what she loves and not try to impress anyone. But it wasn't always that way. At first, when she would tell people I'm a rock climber, she was shocked at the look of surprise on their faces. Too often, fear is what's expected from girls.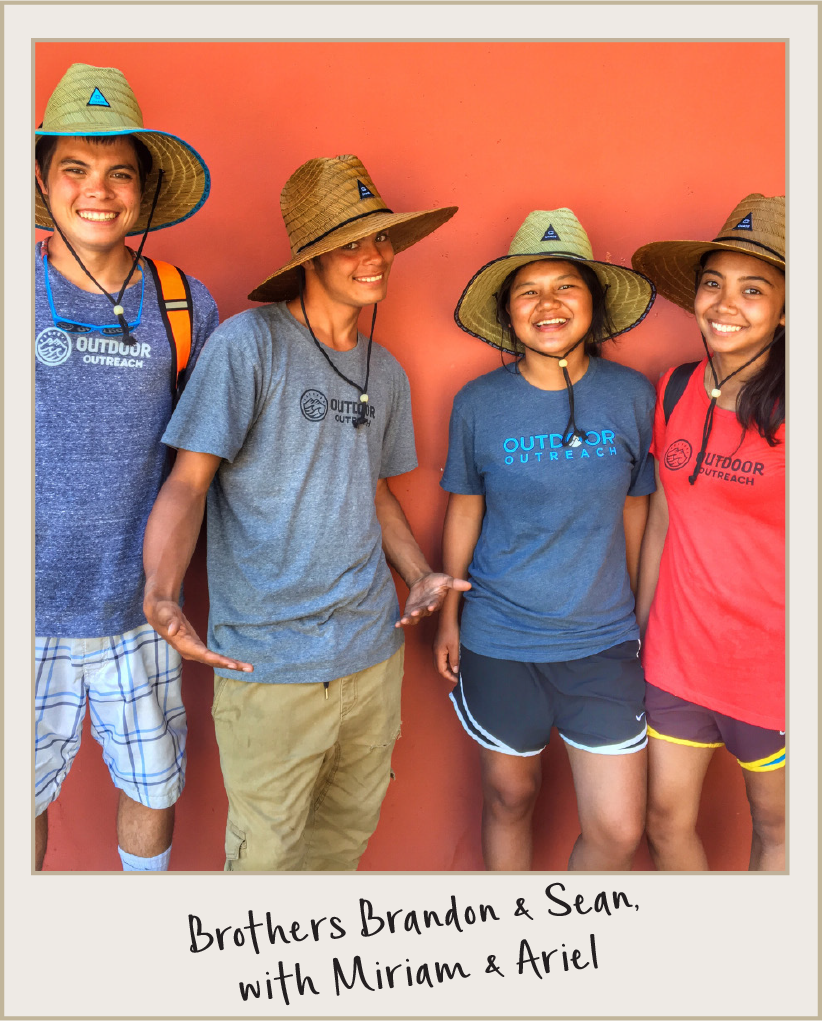 But each time a girl is given the opportunity to triumph over fear and difficulty, she gains confidence. Did you know? Women who spend at least an hour a day outside on average are more likely to feel equal to men in school, at work, on the sports field, and in the outdoors. Says Miriam, "The outdoors taught me to embrace authenticity. Without even realizing it, I got comfortable challenging myself. It made me brave."

This year, Outdoor Outreach partnered with prAna to provide the opportunity for 8 young women to stand up paddle board with professional surfer Kelly Potts, and to try out prAna's new product line with Surftech; a collection of stand-up boards, paddles and accessories built specifically for women in the outdoors.

The 8 young women were a part of the Circle of Women leadership group at Barrio Logan College Institute, which provides students a space to explore their identities as female, Latina, first-generation students. Through stand up paddle boarding, prAna helped give these girls two things that greatly increase their chances of success: Opportunities for them to explore their world, challenge themselves, and discover what they're capable of. And the chance to connect with supportive peers and female role models who mirror their potential.

Through programs like this one, and as the title sponsor of Outdoor Outreach's annual Lead the Way event this year, prAna is opening the outdoors to hundreds of girls each year. We're proud to partner with prAna!
---

Outdoor Outreach is a San Diego-based 501(c)(3) nonprofit that provides adventure-based youth development programs serving 1,700 vulnerable and at-risk youth each year. Through those programs, we're helping youth build resilience in the face of challenges, and confidence in their power to make a difference.