OUTDOOR OUTREACH RECEIVES $69,000 IN "IMPACT YOUR COMMUNITY" FUNDING
Former Outdoor Outreach participant-turned-fundraiser makes it happen
Outdoor Outreach has recently received $69,000 of funding through Huber Helps, J.M. Huber Corporation expanded approach to community engagement to support environmental programming. The award was made possible by Outdoor Outreach alumna Nancy Tran, a current employee at CP Kelco, a subsidiary of Huber. Nancy joined Outdoor Outreach over 13 years ago as a teenager from City Heights who had never seen snow, or been to the mountains. Little did she know, her first trip was just the beginning of the continued effect she would have on the San Diego community.
"That first time [snowboarding], I remember thinking, 'I don't care how bruised I am. This is a once-in-a-lifetime opportunity,' " Tran said.
"Without Outdoor Outreach, I wouldn't have had the transportation to the mountains. I wouldn't have had the gear. I had never left the neighborhood before. It was otherworldly and completely out of the norm for me, and it opened me up to so many other opportunities."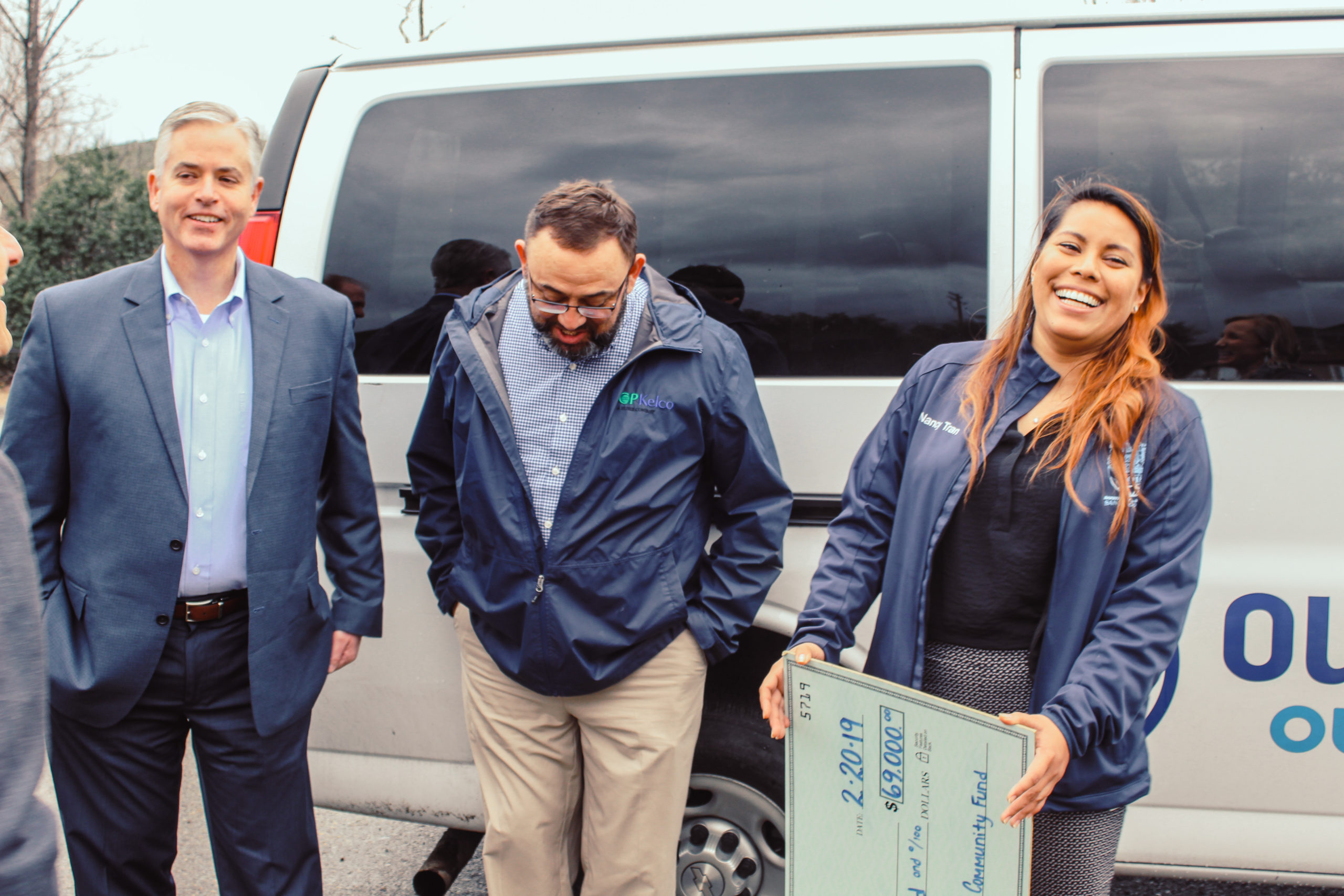 After attending UC Berkeley for undergrad, and while obtaining her MBA, Nancy returned to the place that opened her up to so many of those opportunities. She became a mentor and volunteer on mountain biking and rock climbing trips with Outdoor Outreach, eventually becoming a board member for 6 years.
"I can connect with [the youth] on an outdoor level and I can connect with them on a personal level because I have a similar background and we have similar goals," Tran said. "For them, it's like, 'If you can do it, I can do it.'"
Now, as a current employee of the Huber Corporation, she continues to give back. Unbenounced to Outdoor Outreach, Nancy submitted an application for funding on behalf of our organization. After extensive review, Outdoor Outreach was named a recipient of $69,000 to support environmental programming in San Diego. Nancy knows she can affect change in the lives of youth like her, and her ripple effect will only continue to build.