Select San Diego Parks to Reopen This Week
Beach and bay access possible by the end of the month
After weeks of closures, Mayor Faulconer has announced that neighborhood parks will reopen on Tuesday, April 21st.  
According to the San Diego Union Tribune, "Mayor Faulconer said there still will be many restrictions on neighborhood parks when they reopen. Those include a prohibition against public gatherings or active sports such as basketball. Playgrounds and parking lots will remain closed, and people are encouraged to wear facial coverings.
"They can, however, do individual recreation such as walking or jogging, he said." 
Find the City of San Diego's full list of which parks have reopened HERE.
Access to San Diego's bays and beaches will come at a later date.  "Our cities will be prepared to open beaches and the bays as soon as the county authorizes the water access, which could be by the end of the month," according to Mayor Faulconer
While some restrictions have been lifted, it is still recommended that residents practice social distancing measures. Below you'll find our 10 Principles for Getting Outside Responsibly.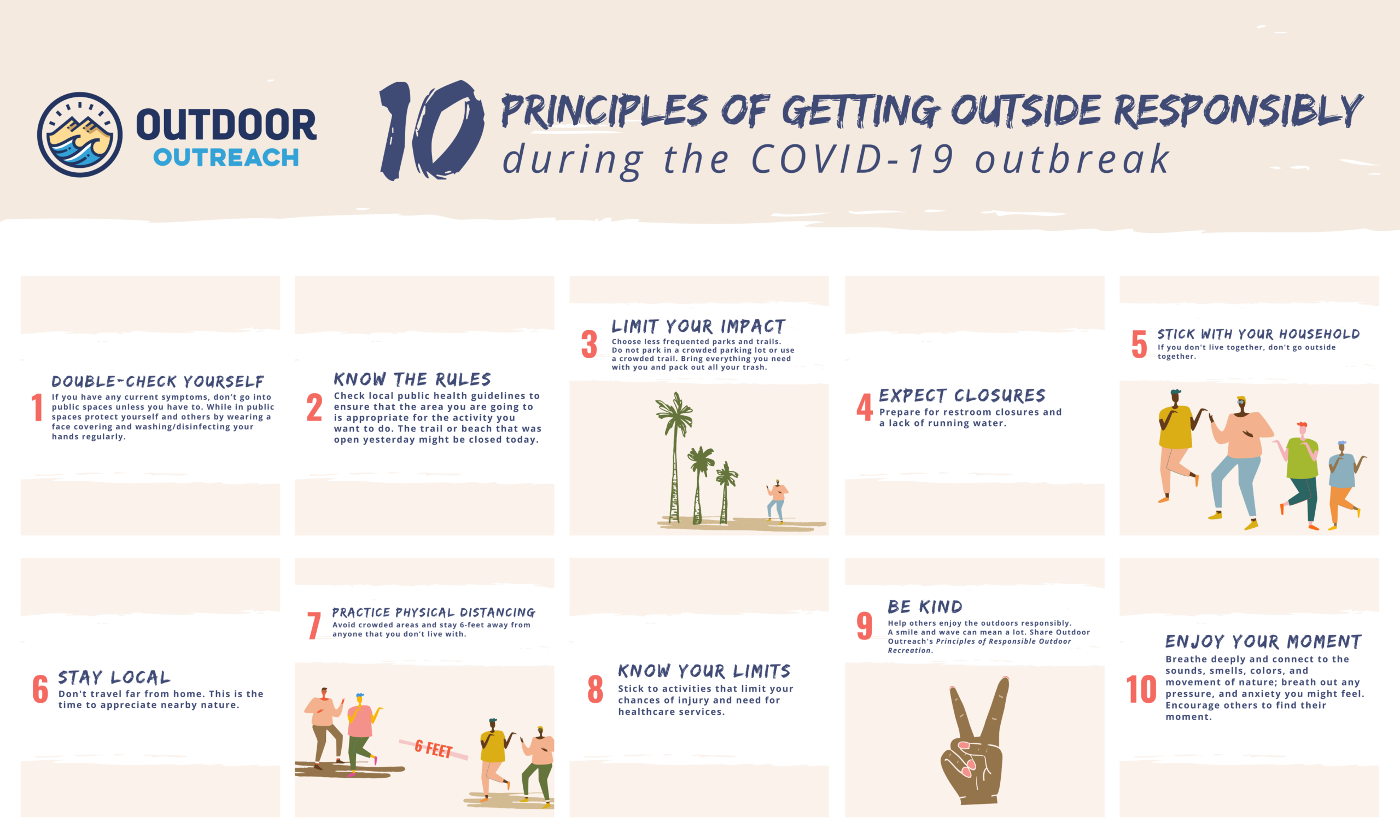 ---
Outdoor Outreach is a San Diego-based 501(c)(3) nonprofit that provides adventure-based youth development programs serving 1,700 vulnerable and at-risk youth each year. Through those programs, we're helping youth build resilience in the face of challenges, and confidence in their power to make a difference.