Outdoor Outreach Launches Spring Leadership Cohort
Outdoor Outreach has expanded our programming to include a 12-week Spring Leadership Program cohort in addition to the highly successful summer intensive program, now in its 7th year.
The Leadership Program provides opportunities for teens ages 16 – 20 to explore the world around them, challenge themselves, gain work experience, and develop leadership skills through the lens of the outdoors. Through programming over the last 7 years, Outdoor Outreach has built pathways to self-sufficiency for more than 35 young adults from southeast San Diego and the surrounding communities. With our Spring program we hope to provide even more pathways for San Diego youth toward self sufficiency, self efficacy, outdoor advocacy, and community leadership.  
Youth will have the opportunity to be involved in multiple outdoor activities, while gaining valuable work and leadership experience. Participants are eligible for up to $1,000 in job training stipends, and for potential job opportunities at Outdoor Outreach upon completion of the program.
"Between the new meds, bullying, and suspensions, Outdoor Outreach was the only place I felt relief. Luckily I got into the Leadership Program and for 8-weeks I was able to surf, rock climb, camp and bond with a new loving family. These opportunities brought me the hope, support and strength I needed. It allowed me to escape the negativity, to heal and catch my breath. It taught me better ways of coping, and showed me that I could continue fighting for a better me."

– Pedro, 2018 Leadership Program Graduate
According to the San Diego Workforce Partnership, there are over 43,000 young people ages 16 – 24 who are not in school or working in San Diego–nearly 10 percent of the county's youth. The Outdoor Outreach Leadership Program connects these youth with job training, mentoring, leadership development and work experience in the critical period before they disconnect from school and job opportunities. The Spring Leadership Program cohort provides us the opportunity to serve even more teens in this critical demographic.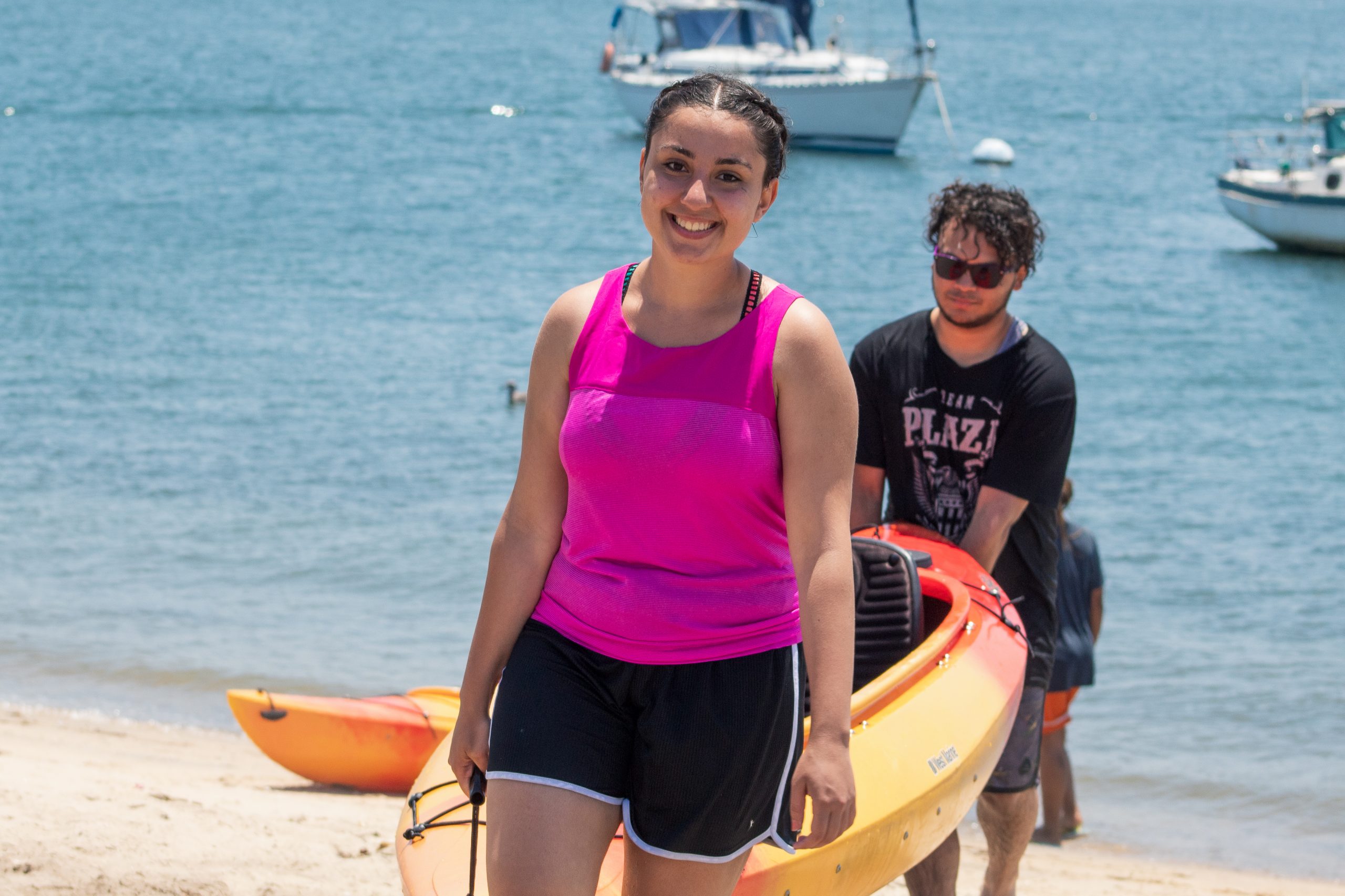 Those accepted into the program will be responsible for attending programming two days per week from March through May. Youth will participate in activities including a five-day backpacking trip and an overnight camping and rock climbing trip.


Outdoor Outreach's objective for The Leadership Program is to use the outdoors as a tool for personal and professional youth development and provide teens from underserved communities with opportunities to develop job skills, earn their first paycheck, gain valuable work and leadership experience, and engage in their communities as mentors and advocates for other youth. 
For any questions please contact the Leadership Program Coordinator Chris Santomero at chris.santomero@outdooroutreach.org.